WXO Case Studies tell the story of how experts across the Experience Economy have faced challenges, solved problems, pioneered new ideas or just figured out how to make something work really well. We believe these experience-based ideas are highly transferable, and that you should be able to take what they discovered and apply it in your Experience Economy sector.
We spoke to Eddie Kemsley, the CEO of Dreamland, a heritage theme park in the British coastal town of Margate, about how she managed to convince the board of the value of investing in a giant, inflatable Tina Turner head, and how taking this risk has resulted in a whole new avenue of opportunities for the brand.
(And if you'd like to share your own case study with the WXO community, please get in touch!)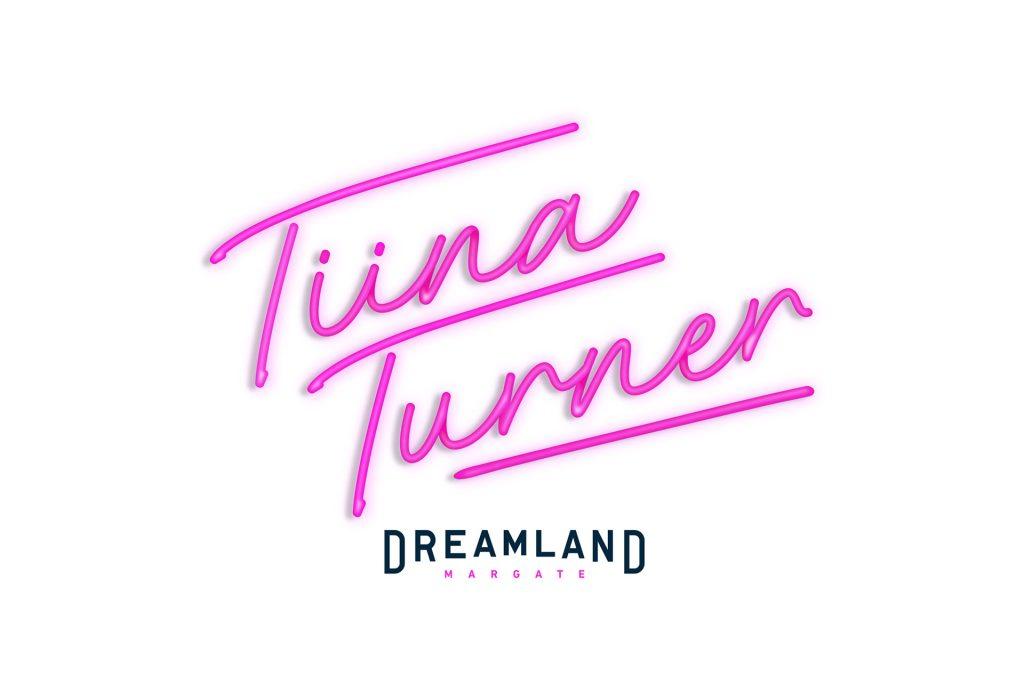 THE PROBLEM: The Turner Prize 2019 was coming to Margate and Dreamland had been selected to host the ceremony. They needed to make a statement to showcase who they were – kitsch, camp and trendsetting – while also convincing multiple stakeholders of the value of their idea, including board members and the Turner audience.
THE SOLUTION: Dreamland commissioned art collective Cool Shit to create an eight-metre tall Tina Turner head-cum-karaoke booth as part of the Tina Turner Prize, getting buy-in from the board by persuading them to move from thinking of return on investment to return on involvement.
THE RESULT: Tina received more press coverage than anything else Dreamland had previously done, including serious art critics, and opened the park up to new creative collaborations by repositioning the brand as more than just a seaside resort.
1. Who's involved in this case study? Who's the person / people with a problem?
The team at Dreamland Margate.
2. What was the problem?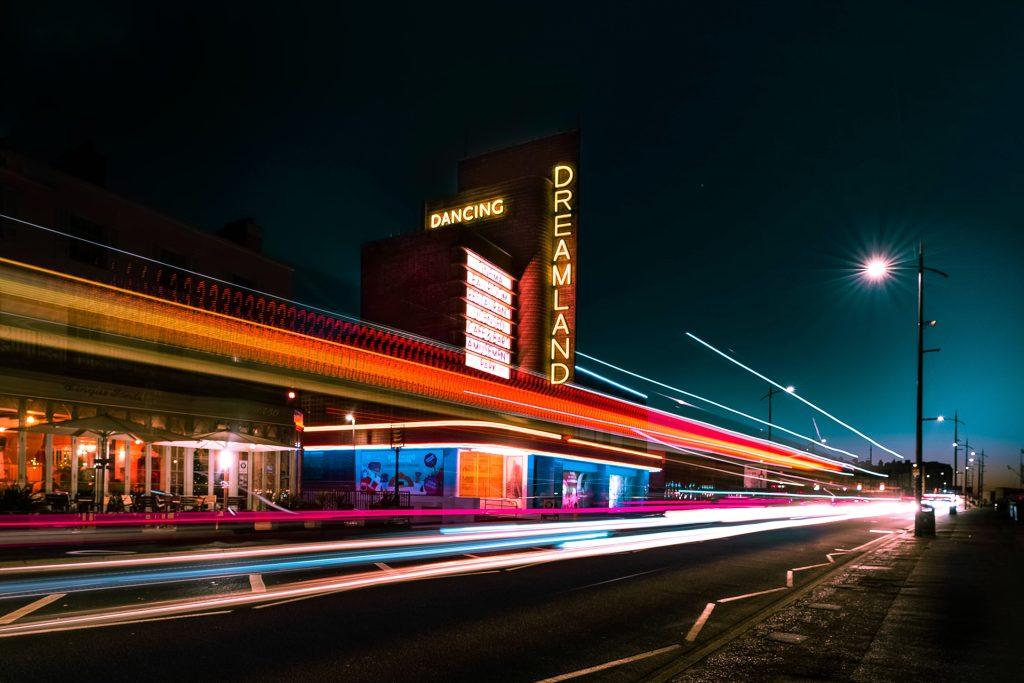 The Turner Prize was coming to Margate in 2019 and we'd been selected to host the awards ceremony and dinner. We needed to come up with something that was in our lane to mark it. We didn't want to cross into Turner Contemporary's lane, so our challenge was: how do we respond to this?
How do we show all these people that are going to come to see the Turner finalists exhibited in Margate and this amazing collective of 400 figures from the art world who we are and what we do? We want attention, we need press, we need to get our head above the parapet, and we need to do it our way.
3. What happened that meant Something Had To Happen?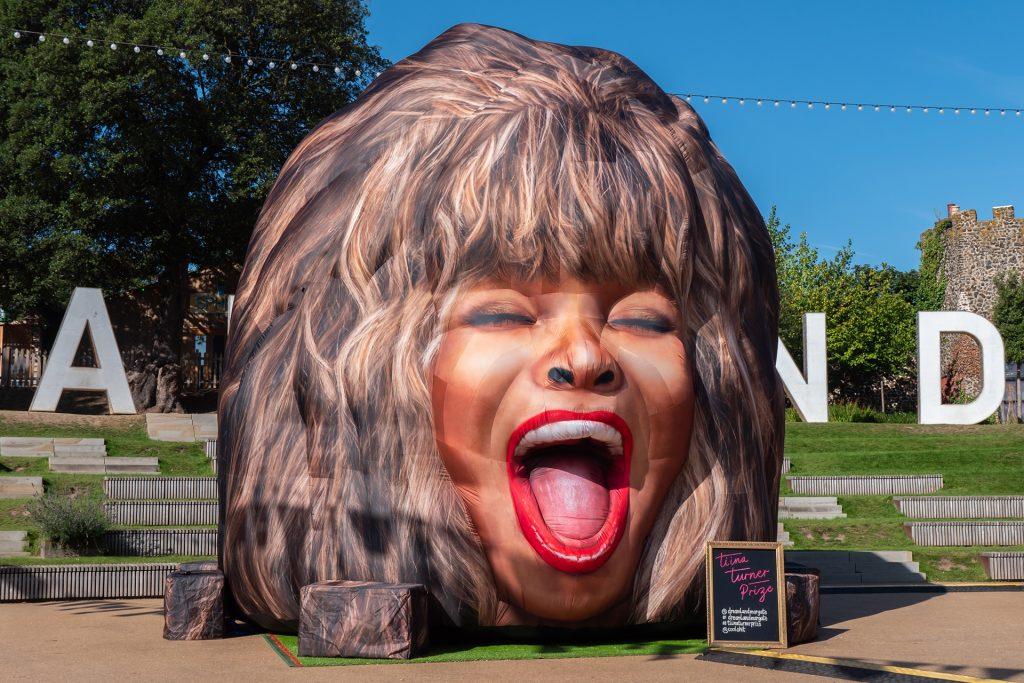 Everyone was going, "Oh, we could do this, we could do this, we do that". But everything had been done before or was a bit obvious. Then this amazing woman called Vic, who was working in our education and community team at the time, came up with this idea. There's an organization called Cool Shit who produce giant inflatable heads for Burning Man and the most amazing experience-based festivals and events out there. Vic said, what if we did the Tina Turner Prize and commissioned Cool Shit to create an eight-metre tall inflatable Tina Turner head?
Then we came up with the idea to put a karaoke booth inside it so that people could come and sing Tina Turner karaoke inside Tina's head. I was sold instantly. It's so many strands of what Dreamland is about, from live music to supporting the LGBTQ community. It's tongue in cheek, and it's a bit of a laugh.
4. What tests did you face? Lack of knowledge? Lack of time? Lack of money? Lack of contacts?
Firstly, it wasn't in the budget. So I had to go to the board and say, I really want to do this. And I knew that they would say, as boards tend to do, what's the return on investment? What are you going to deliver for this? And ultimately my answer was, I don't know, I have no idea. But there is something in my waters, it's telling me that this is going to get a lot of attention.
I also had to square it with Turner, because the Turner Prize coming to Margate is a huge deal. And I didn't want them to feel like we were being disingenuous or doing anything that would detract from it in any way.
So I had various stakeholders that I had to get on board with this idea. And remember, most of them work for a hedge fund or in finance, they're accountants and lawyers – they don't work in experience. So this is not an easy sell, to go into a boardroom and go, guys, we want to commission an eight-metre tall inflatable head of Tina Turner.
The first thing the lawyers say is have you got permission from Tina Turner? I don't have any. We wrote to her estate and they didn't reply. So we were kind of like we tried. They haven't got it. So of course, the lawyers in the room at this point are going no, no, no, no, you can't do this!
Then the whole thing was for charity, so we didn't make any money out of it. The idea was that it would be free for the community to use so it's completely accessible. So that was the next problem with the board – why is it free? Why aren't you charging for it? But the point of an Art Prize is about exposing people to art that don't think that they necessarily have a relationship with art.
5. What tools helped you on this journey?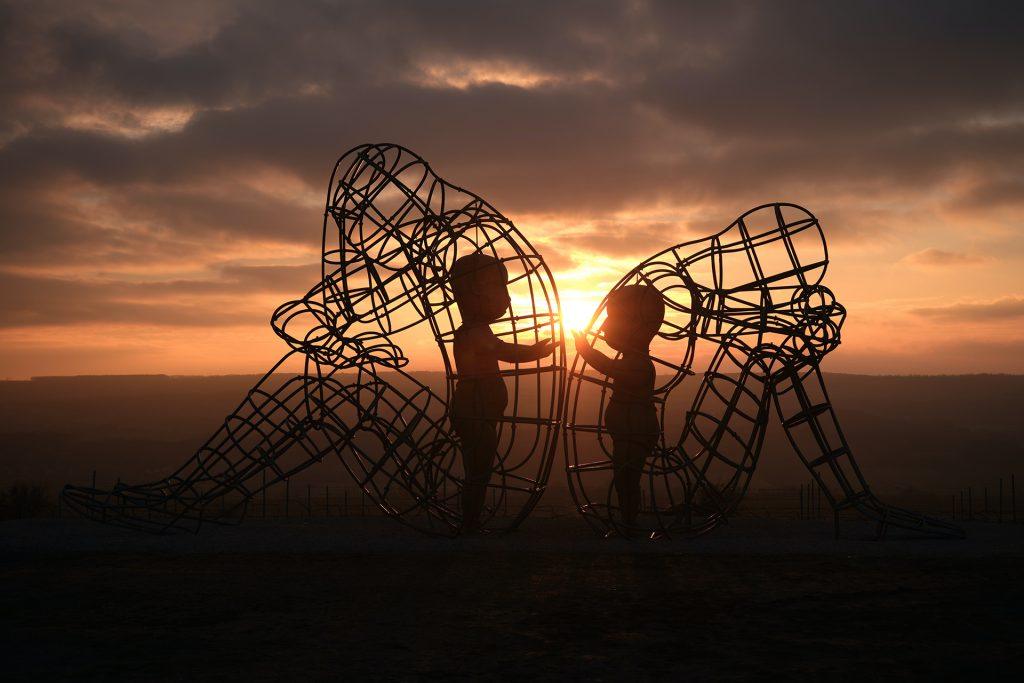 So we don't have permission, we're not gonna charge, we're not gonna make any money out of it. At this point, you can see the board going, eek. But I said this will go down in history as one of the most interesting things that someone in our position will ever have done in response to something like this. Which they kind of bought, but it was hard work. We had to tell them to stop looking at it from a return on investment point of view and start thinking about it as a piece of public art from a brand and a PR perspective. In the end, they said on your head be it!
One of the best tools we had to convince them was some of the existing case studies. We produced a paper for the board that showed them other art that has been created by Cool Shit and the coverage those pieces of art have received. But rather than doing a presentation, I said to them: get your phones out, Google Lionel Ritchie at Burning Man. It all comes up at the top of all the listings. And that was really powerful because it wasn't just me going look, I've scrolled through the internet for five days trying to desperately find any bit of press to show you that this stuff works: it was lived experience for them actually doing it themselves.
We also did a proper paper on it and presented the business case for it. But the bottom line was that the return wasn't quantifiable. You couldn't really focus on the return on investment, you had to focus on the return on involvement. We weren't just the host venue; we were part of the narrative. We were part of the story and everything that got written up afterwards about the Turner Prize.
6. Did you have any hunches / hypotheses at the beginning that you were trying to test out?
I was very keen to prove that the type of audience that visited our amusement park could, would and should appreciate art in all its forms. Accessibility was a big part of it. We knew that we were creating a karaoke booth and a giant inflatable head, which made it fun and immediately very accessible. But what we really wanted to do was then flip that to drive that audience to have an interest in the Turner Prize.
It's not self-serving for us, it creates value in Margate as a destination. I fully believe that a rising tide lifts all boats. And so the more successful Margate is, the more successful we are. So anything that we do that supports other businesses in town is about improving Margate and giving people more reasons to visit.
7. What was the reward and results of all your work?
We got more coverage for Tina than anything else we've done in the last two years. She just hit a chord with so many journalists. It was one thing to get entertainment press or a fun little story at the end of the news. But the holy grail was to try and get some art critics to actually cover it as a piece of art. And the art critic of The Guardian wrote it up. I was like, okay, drop the mic. We're done.
We also brought her out again the following season and she got even more press coverage. She's now on tour and is being used to promote grassroots music and to promote our venue and to promote the people we're working with, like People Dem Collective for the Black Lives Matter movement. Some amazing relationships have come out of commissioning her.
8. Now you've faced this challenge / seized this opportunity, what does that mean for you, for the organization, for the world?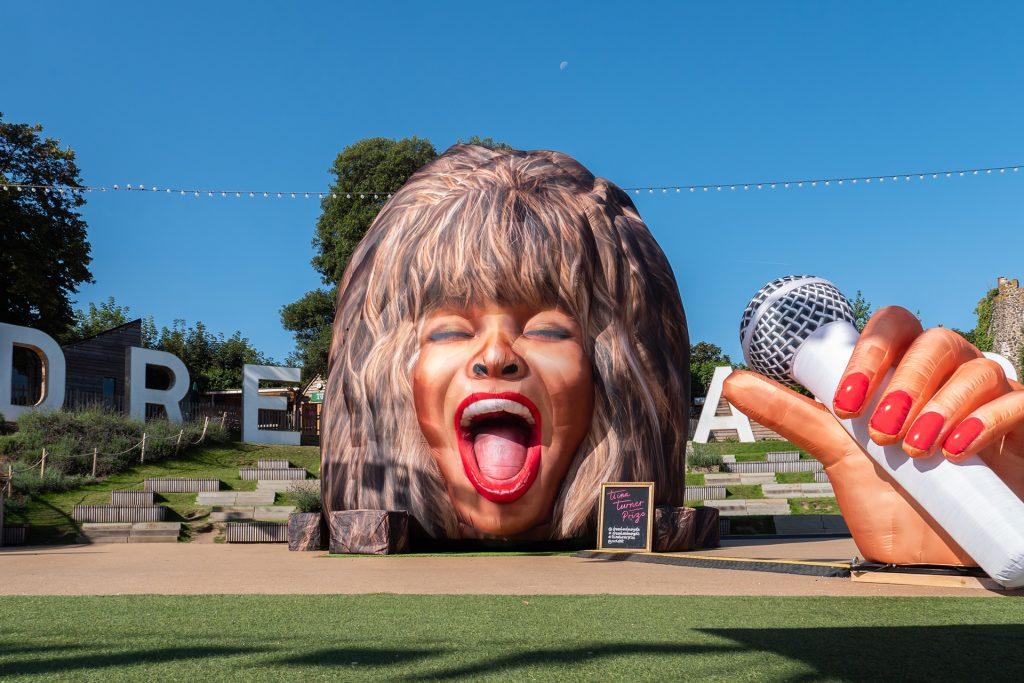 It gave us confidence that our audiences are receptive to that kind of thing. It allowed us to think more about entertainment and experience as a wider remit for Dreamland – as opposed to just thinking about rides and live music, to think about other ways we can entertain people and other experiences we could bring to people.
We're now working with an artist collective called Resort Studios who have taken up residency at Dreamland. We're working very closely with People Dem Collective. It's opened up a lot of avenues that perhaps people haven't seen before as opportunities to work with Dreamland. That's really key to our continued plans about how we're going to develop our business moving forward.
Margate is a very cool, creative place and we want to be part of that narrative. There is that misconception that seaside amusement parks are a bit naff and chintzy, so through this project we've been able to consider how we position ourselves as a brand and how we approach things. Our brand has grown and our credibility as a cool place has grown.
With regards to the board, we reported back to them when we got the press coverage and a few of them scratched their heads a little bit, but I think some of them really got it, that non-tangible value. Brand is a really tricky subject and spending money on it can be really hard. Everyone just thinks that brand is a logo. But it's not just what it looks like, it's what it feels like and how you experience it.
So for a lot of people, especially perhaps boardroom people, they don't really understand brand that well – but look at the shift in the last couple of years towards experience and the value of experience. I think people are so much more receptive now to understanding that whole bit around how you talk to your audiences and how you deliver as a brand. So I think those conversations about investing in brand and experience are easier now firstly because it worked. And secondly because experience and brand have grown and developed so much in the last five years and been on speed in the last two years.
9. Thinking ahead: what do you think the next challenges might be?
I think the great thing about the Tina Turner Prize is that it was in response to something, so it made sense. So I think a lot of this is about now looking forward to what's happening in Margate in Kent, in the UK, and in the world over the next few years. What else can we respond to that's topical and that the press want to write about?
It's about opportunity and responding, and then doing something interesting. If it's the Olympics, we're not just going to put some kind of Olympic experience on our site or do an Olympic menu at our restaurants. It's got to be much bigger and much bolder to get attention on such a crowded platform.
You can book tickets for Dreamland Margate here – and keep your eyes peeled for news of Tina's latest tour dates.
For more case studies and learning frameworks from the Experience Economy, check in to the WXO website regularly and sign up for our newsletter here.